How do I share a stand-alone diagram?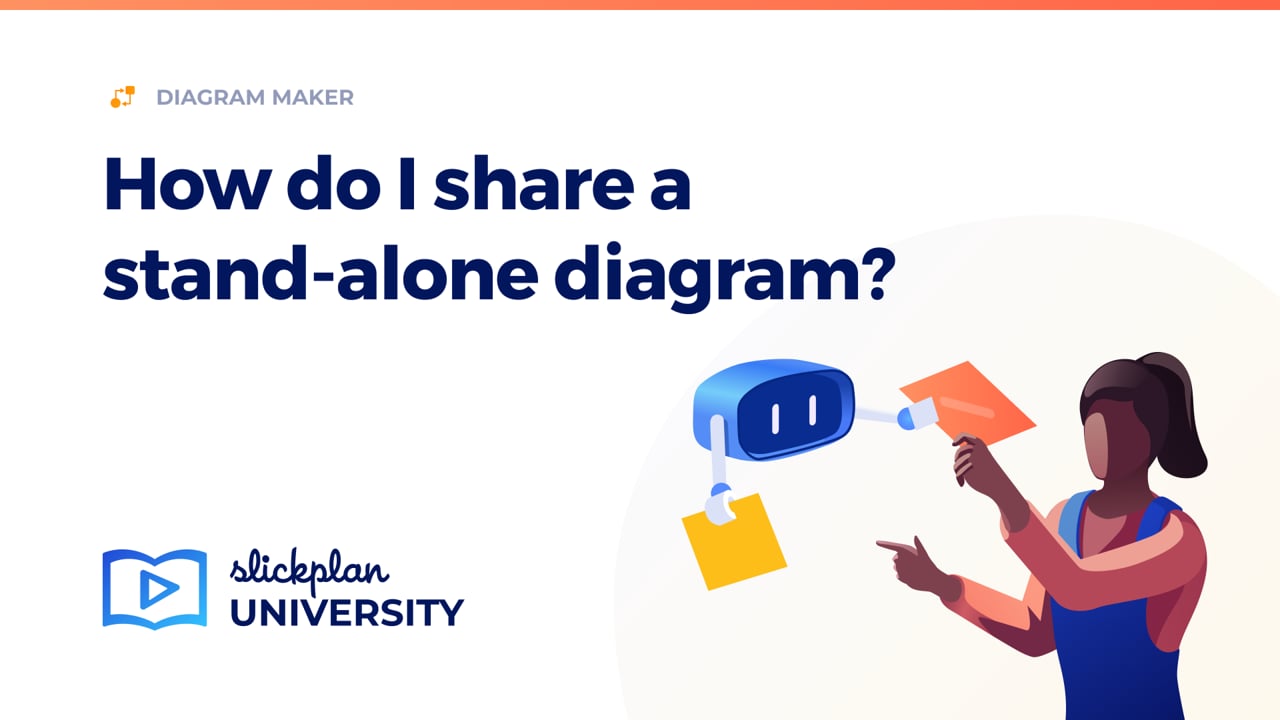 ---
To share the diagram:
Click the share from the top right hand menu.

You have several sharing options:

URL option
Send an email
Basecamp
Slack
Teamwork

You can limit access to your diagram by setting a password. Open the Share Settings option in the top right and toggle the Protect this with a password switch. Now enter your password and click Save. Now you're ready to share your protected diagram link.

You can also include a comment panel on your shared diagram. Toggle the Enable project comments switch to allow viewers to leave feedback on your shared project. If you want them to only be able to view the comments, check the Read only commenting option.

For detailed information about each of the sharing options please visit How can I share my projects?