How to add a custom color theme?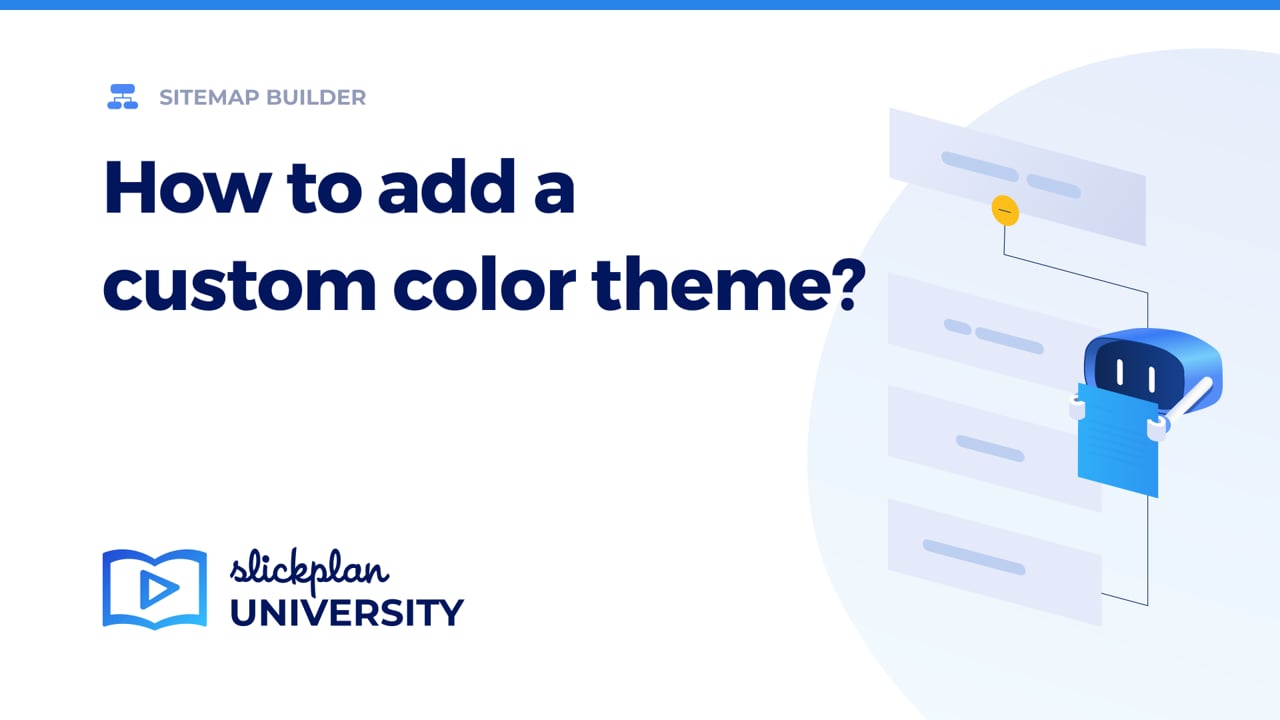 ---
By creating the custom themes, you can define all, or individual page levels. Using the color fields, you can specify the default appearance of the entire project, and then assign custom colors only to selected levels. For example, if you  want the entire project to be green, but the utility and footer sections to be yellow:
Open the Styles panel and click on the green plus above the theme list.

In the Theme Name field enter your custom theme's name.
In the next step, define the page, text and connector line colors for the entire sitemap by clicking on:

FILL – to define the page color
TEXT – to define the text in page cells
LINE – to define the lines between pages on the same level

To set the colors to certain page levels, select and click on an empty swatch. In the below example – the utility swatch.

Select a color for the page and text. You can also do this manually by entering a hexadecimal value. Confirm your selection by hitting Save.

When your custom color theme is finished, click Save.