What shortcuts or hotkeys can I use?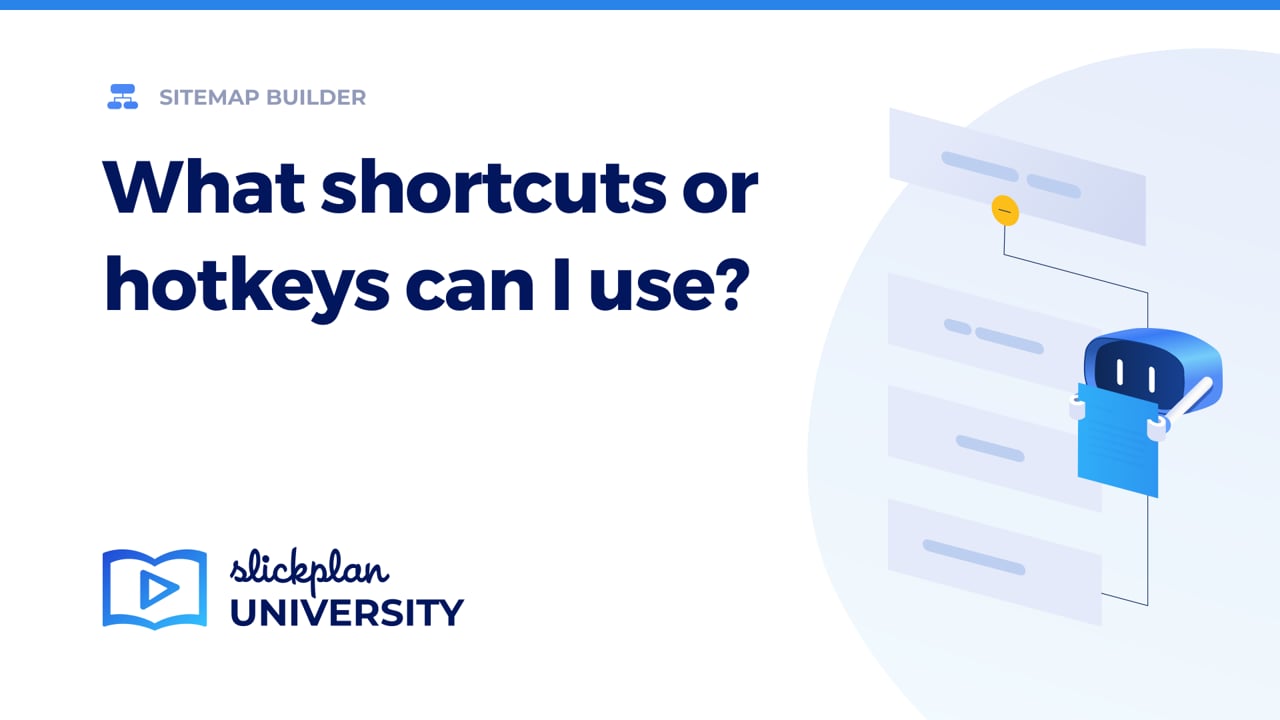 ---
The Shortcuts Cheat Sheet is accessible through the application under the toolbar.
From the dashboard, select and open a sitemap.
Navigate to the toolbar above the sitemap in the upper right.
Click Help.
Select Keyboard Shortcuts. A side panel will slide in displaying the list of available keyboard shortcuts.