How to clone sitemap pages?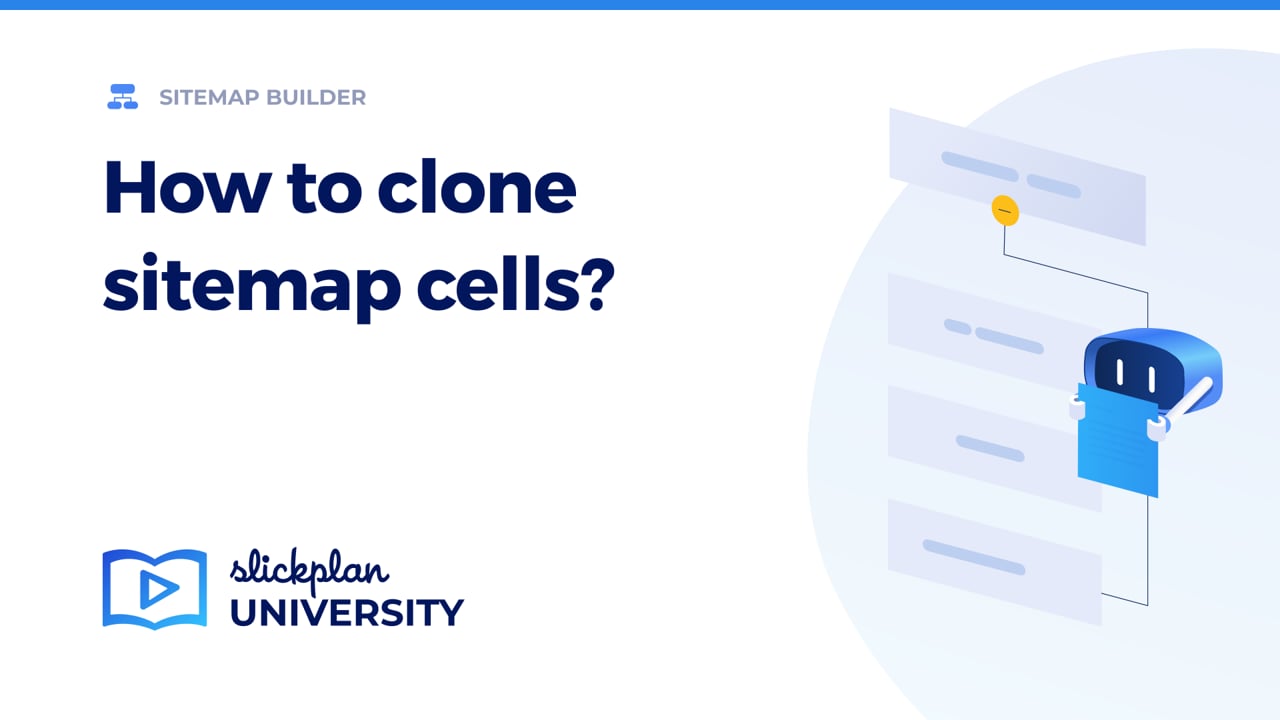 ---
A page, or group of pages, can be cloned in a few different ways.
The fastest and most convenient method is to use drag and drop coupled with a few different easy keyboard shortcuts.
Clone multiple pages by dragging a parent and child pages to a new position on the canvas while holding the Command (Mac) or Control (Win) keys.
To clone a single page, drag and press Option (Mac) or Alt (Win) keys.
Open the page properties panel and in the top right click on the Copy icon.
Select the cloning option:

Selected page and child pages
Only selected page
Only child pages

Click the Parent Page dropdown list in order to select a page, or existing section where the cell should be cloned.
Additionally, select one of the optional methods to clone your sitemap page:

Page types
Links
Notes
Custom colors
Files
Contents
Diagrams

Click Clone.
To clone a single, or multiple pages:
Select a page or group of pages by checking the boxes.
On the bottom bar, click Move, and then enable the Duplicate pages option.
Select the page to which selected pages you want to clone as subpages.