How do I add comments to a sitemap?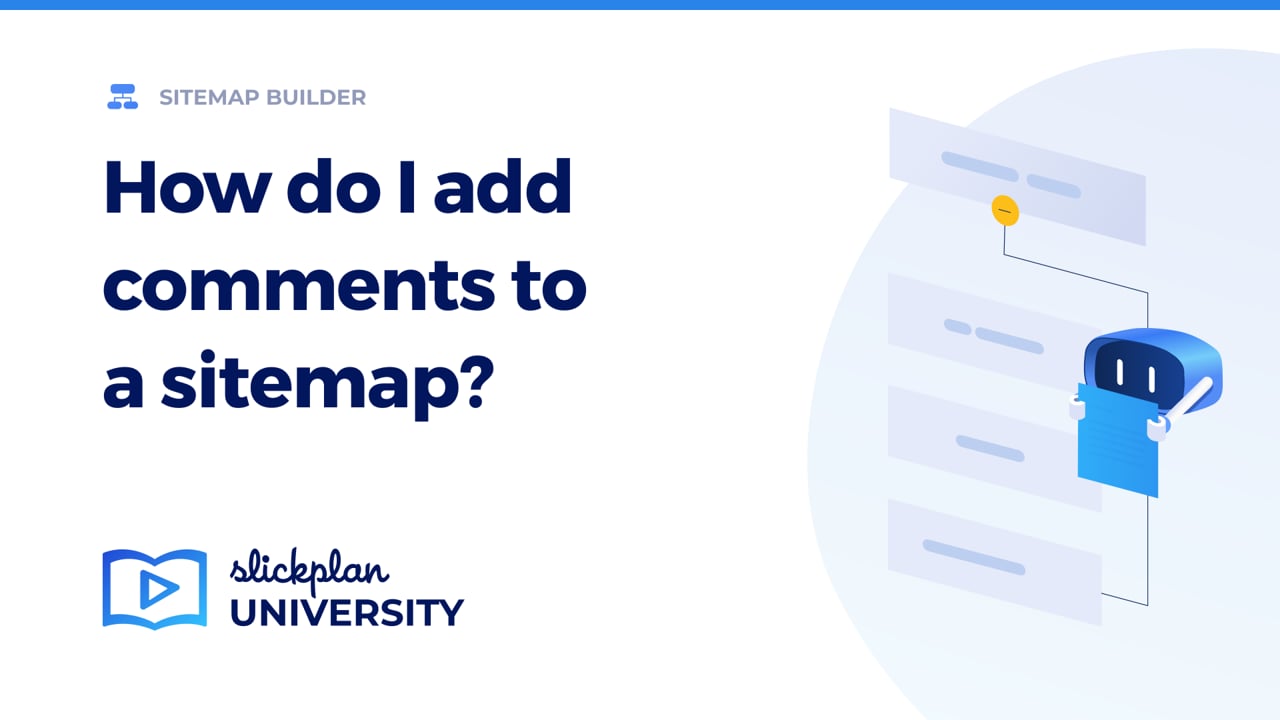 ---
One of the greatest advantages of our Slickplan sitemap builder is team work. Your team members can now add general comments, or post comments to selected pages and content blocks in real time while working on the same project.
Open the sitemap and in the lower right corner expand the comment panel.

Enter a comment in the text field then press Enter to post it.

To edit or delete your comment hover over the three dot menu and click on the edit or delete icon. 
To reply to the comment, select the reply icon.

By default, comments are displayed in chronological order. You can change that in the upper right part of the note panel; you can sort by newest or oldest comments, or by the user who added them. 

You can use the search bar to browse the notes. Just enter a contributor's name or a keyword.
Select a page and open its properties by clicking on the three dot menu.
On the property panel, select the Feedback tab and enter your comments.

On the commented page, a comment icon will appear with a number of new comments.
To add a comment to a content block:
Select Content Planner from the project navigation menu.
Find the desired page and click its name to open up the content editor.
On the content block, click on the comment icon and enter your comments.

A new comment notification will be visible in the comment panel.




 
Click on the mockup icon on the selected page, or open the Design Mockup panel from the project navigation menu and open a mockup.

Enter your comment on the right and hit Enter.
Your colleagues will receive email notifications of new comments.