How should I begin my project?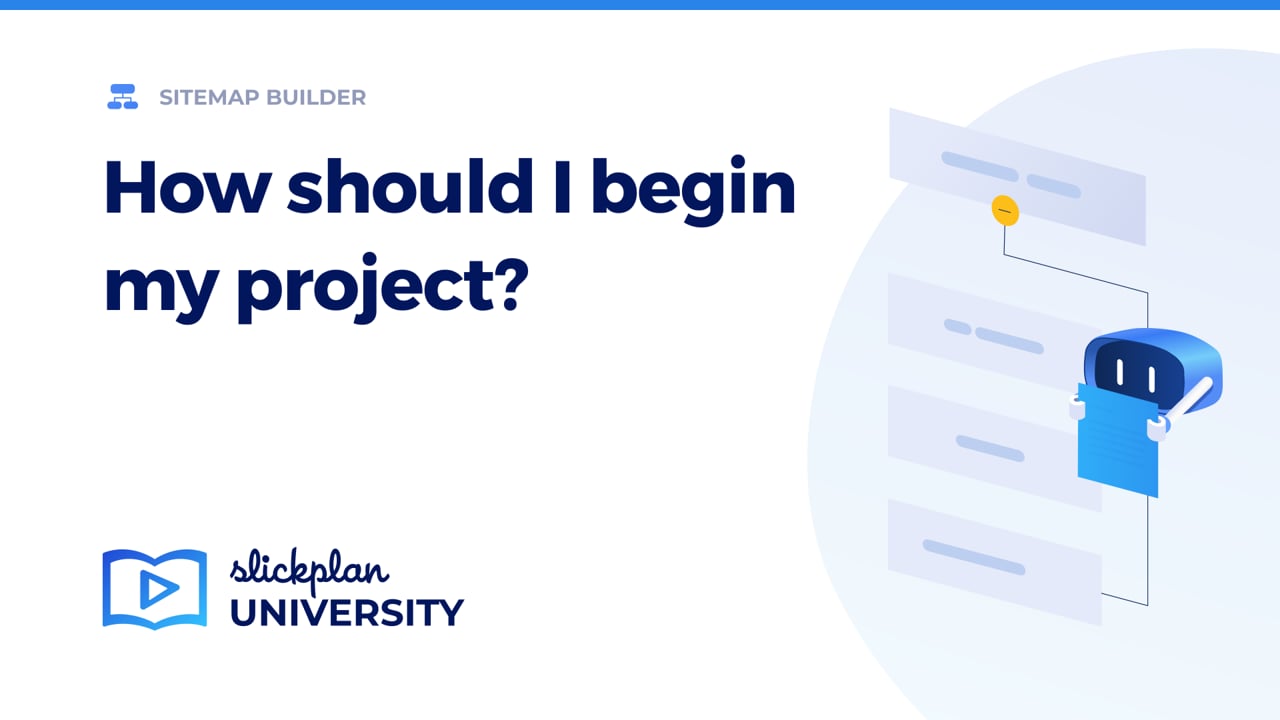 ---
So, you've created your first Slickplan project. What's next? To begin building up your sitemap, let's take a look at your work area.
To add a logo to your shared sitemap, open the Settings menu in the top right and click on the Upload Logo field. Select an image from your local drive.

To start creating pages manually, click Add Page.

To add a homepage, child or sibling page, hover the mouse over a page and click one of the plus symbols.