How do I merge cells in a table block?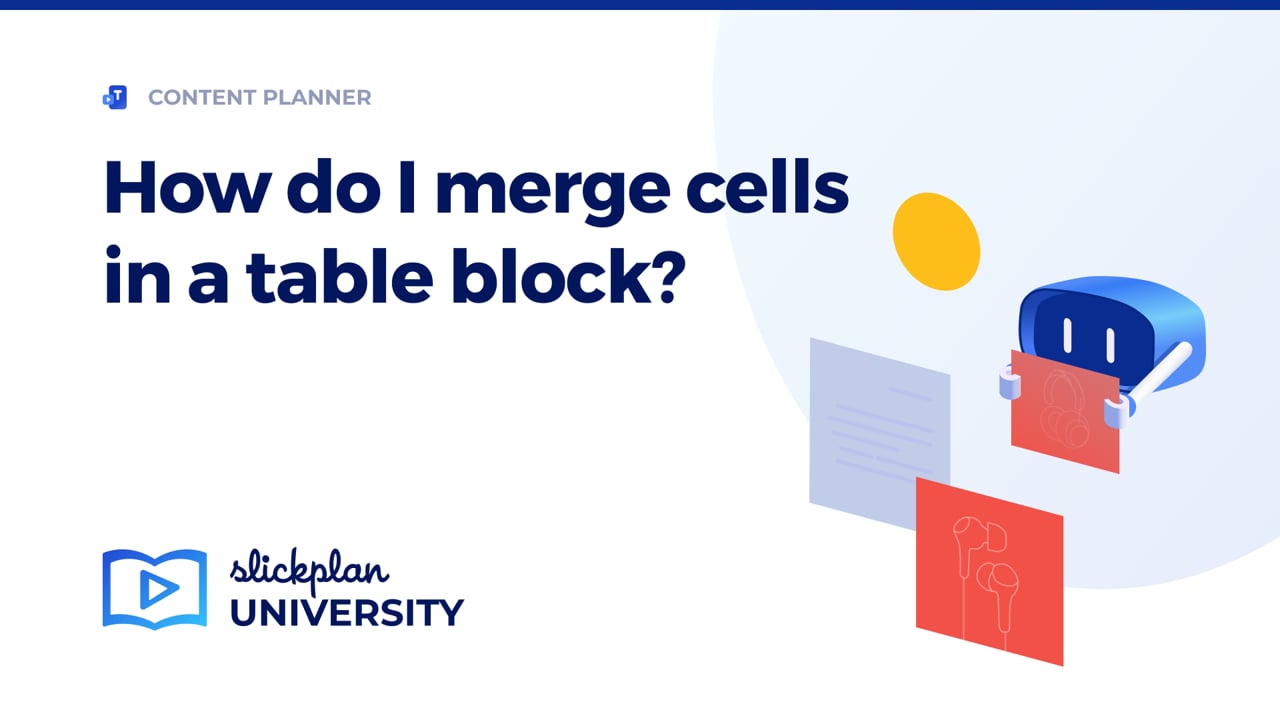 ---
Navigate to Content Planner and open a page with a table.

Select the rows or columns to merge by clicking and dragging the cursor over selected cells.

Click on the Merge Cells button above the table.
To unmerge cells:
Click on a merged cell, then on Unmerge Cells above the table.
Adding or removing new rows and columns with buttons on the toolbar will not affect the merged cells. However, reducing the number of columns or rows in the content block settings will reset cell merging.