How do I add text blocks to a page?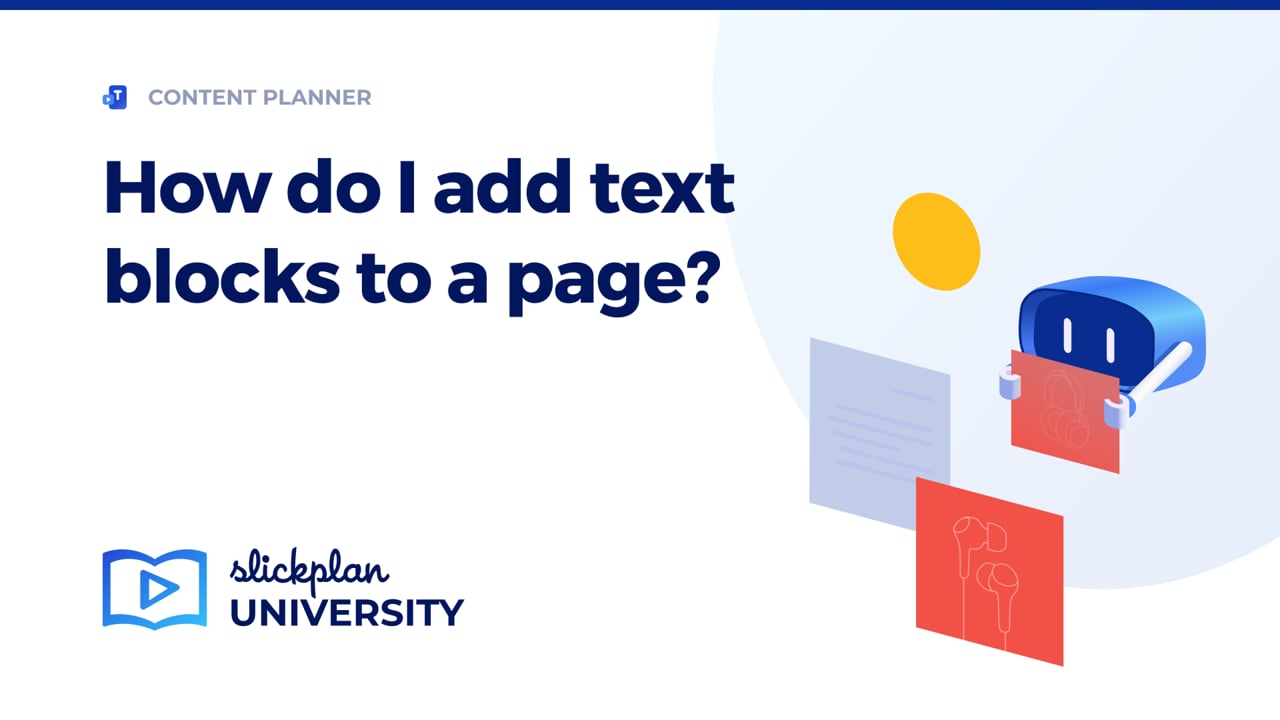 ---
To add a text block:
Select Content from the project navigation menu.

Find the desired page and click its name to open up the content editor.

Click the Text block from the side toolbar to add a new text block at the end of the page. You can also drag the block to any desired place if you have other existing blocks.

By default, an advanced text editor will load. From here you can easily add different text formats (paragraph & headers), links, align text, or create bulleted and numbered lists. You can switch to Plain Text mode simply by selecting that option in the content block settings modal window.

If you want to dig deeper into the source code, click the source code icon and make all the necessary changes within it.
To see additional options:
Hover over the more button on the content block.

Click on the Settings icon.

Label Name – you can add a label to your content block
HTML Wrapper – select element's wrapper

Click on the Wrapper Settings icon.


Define wrapper attributes: class and ID, then click Save.

Toggle the Set content limit switch to display words/characters count below the field and enter a number to set a limit.

When finished, click Save.
Please note you can add more than one text block simply by clicking or dragging the Text icon from the side toolbar.
To see how your content is displayed please see the following article: Can I preview my page content after content is added?