How to add a custom page type?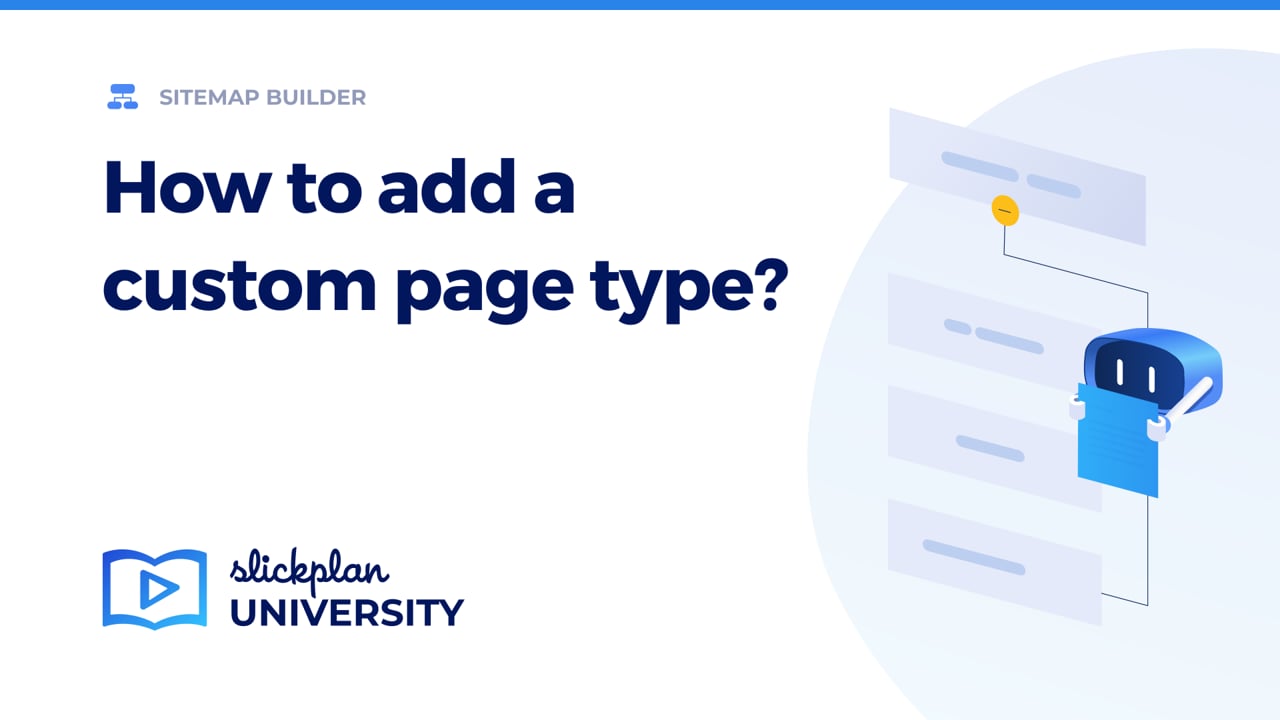 ---
To add a custom page type:
Hover on a page of your sitemap and open its properties panel by clicking on the three dot menu.
Click on the plus icon next to Assign Page Type. There will be 12 predefined options displayed.

Click on the plus icon next to Add custom page type at the top.

Enter a new page type name and a description below.

As a description, you can also insert numbered lists and links.

To add a link, select the text you want to make a link and click the link icon above the text field. Insert your link. Click Save.

Search and select the desired icon from those displayed below and confirm creating a custom page type by clicking Apply.
If you want to change the icon, hover the cursor over the icon's three dot menu and select Edit Icon, or Delete Icon to remove it.

Each time you save a custom page type as your new page type, you can use it again later. Your previously saved page types are listed above the default page types. See the image above.
To remove custom page type from the page:
Open the page properties panel and click the 'trash can' icon on the right of the 'Page Type'.