How to use the Basecamp integration?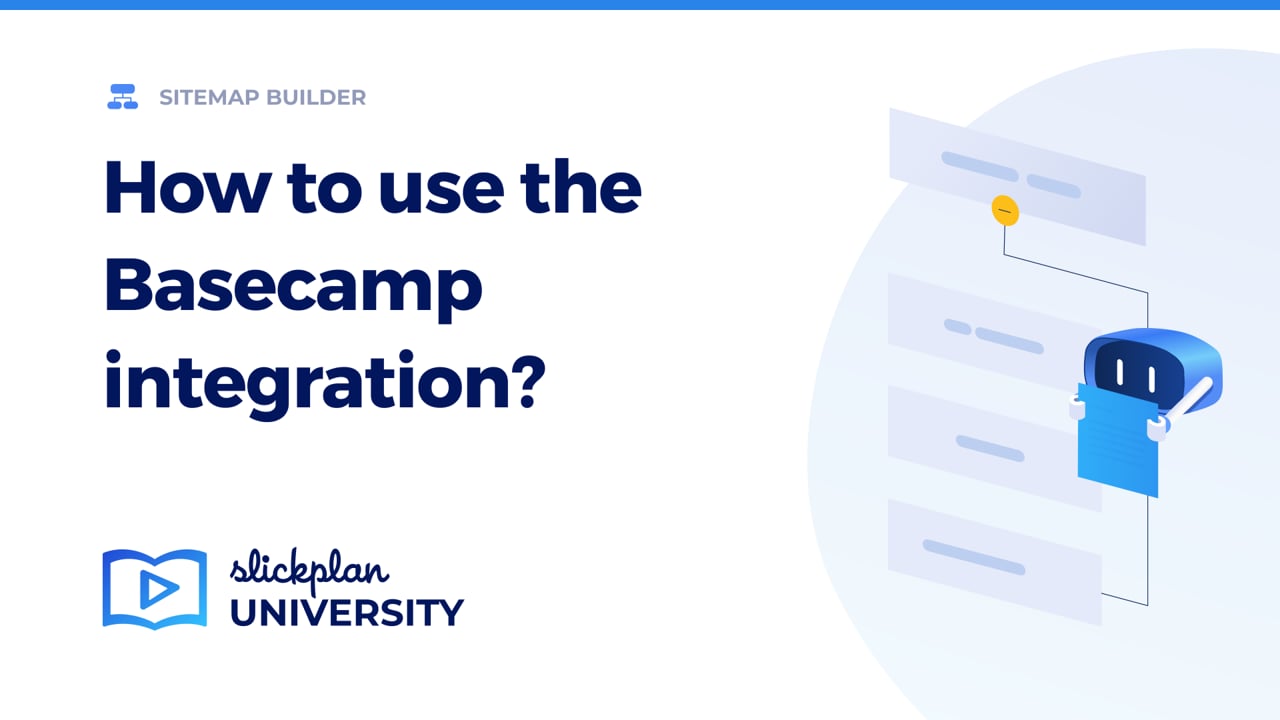 ---
So now that you have integrated Slickplan with your Basecamp account, let's see how it works!
We created a Basecamp project called Website Redesign and the first thing on our To-Do list is to do sitemap editing using all of the cool features offered by Slickplan.
When you're ready to post your sitemap to Basecamp:
Click the Share button above your sitemap.

In the modal window, click on the Basecamp icon.

If you have a few Basecamp accounts, click Select Basecamp Account and select your account and then project from the list of created Basecamp projects

The subject and content of the message are set by default, but can be modified.

Click Send Message and your message will be posted to Basecamp.