How to change company name & subdomain?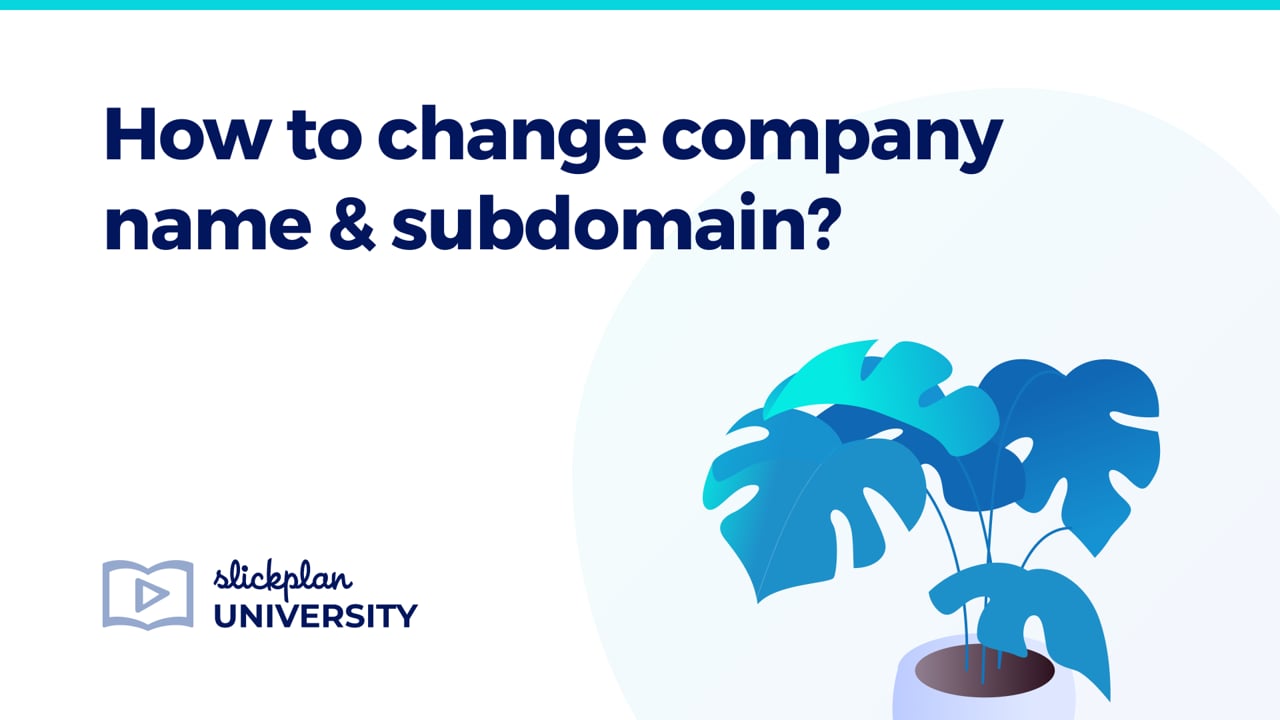 ---
To change a company name or subdomain, select the My Profile menu from the dashboard and click Company settings.

Change your account subdomain by editing the field labeled account URL. Enter a new one and confirm by clicking save new settings. For example, your account address is example.slickplan.com, therefore the URL (subdomain) is example.

If you want to display the company name in the header instead of a logo, select the Use company name option.

Click Save Changes.