How can I create swim lanes within a diagram?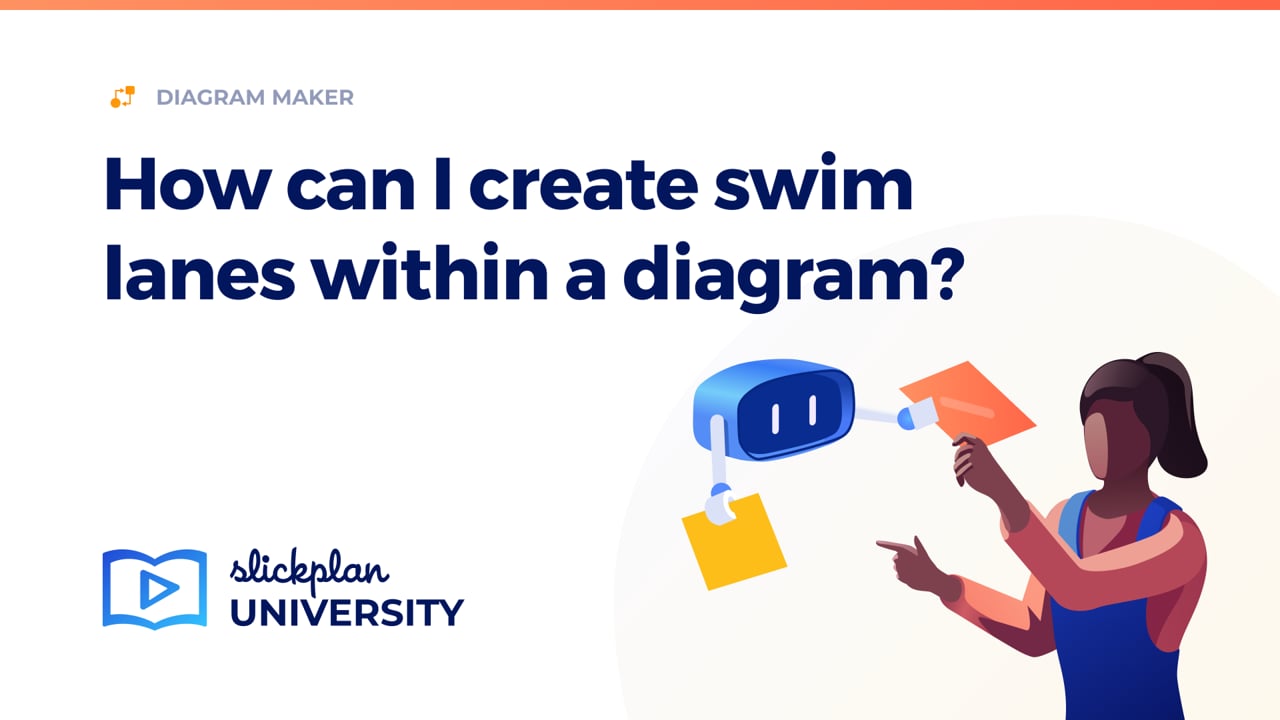 ---
Usually, a swim lane diagram is made up of several horizontal or vertical lanes – like swimming pool lanes. Symbols and their descriptions within those lanes can visually classify team responsibilities or divide processes into stages.
To add a swim lane container to your diagram work area:
Create or open an existing diagram and expand the symbol library on the left.

From the lower part of the library, click on a swim lane container to select it: vertical or horizontal.

The container will appear in your work area.
Swim lanes, like any other diagram symbol, can be modified.
To resize the container, hover over one of its edges and drag one of the corner squares.

To change the default label text, double-click on it and enter a new label.

To reduce or increase the number of columns/rows, select the container by clicking on its edges. On the bottom bar click on the dropdown and select the number of columns.

To change the color of its borders and label text, click on the color swatches on the bottom bar.

To lock the symbols into place inside the swim lane container, click Magnetize. With this option enabled, all shapes inside the container and their connections will remain constant as you move the container around the work area.
To learn more about shapes and creating diagrams, please visit our support section: Creating & Managing Diagrams.