How do I add comments to a shared sitemap?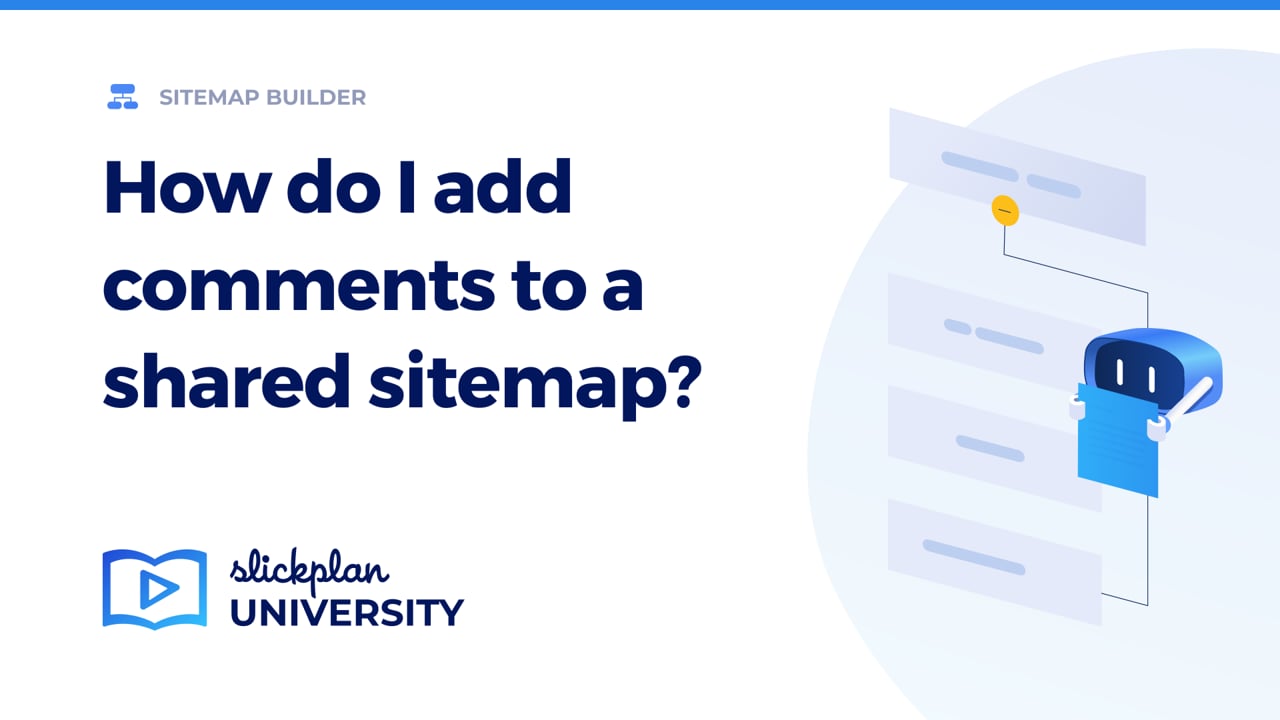 ---
Share your Slickplan projects for feedback or review with people outside of your Slickplan account by using Share view. Allow them to add general comments, or add feedback to selected pages, content blocks, diagrams, and mockups without logging in.
To allow people outside your account to comment on a project's share view click Share from the top menu.
Click Share Settings on the modal window, then toggle Enable project comments on to allow feedback. If you want them to only view comments check the Read only commenting option.
Open the shared link and in the lower right corner expand the comment panel.

People without the login details will be asked to enter their name and email address so comments left by these users will be identifiable.
Add a comment to a sitemap page:
Comment on content blocks and Design Mockups by clicking the element icons on selected pages, or switch between the modules using the navigation bar:
Add a comment to a content block:
By default, the content on shared sitemaps is displayed in Rendered mode. To add comments to content blocks, above the page list switch the sitemap view to Block.
Add a comment to a design mockup:

Click the mockup icon on a selected page or click on Design Mockups on the navigation bar.

On the left you will see a list of pages with mockups. Select a page and navigate to the upper right corner of the mockup.

Click on the comment icon and post your feedback.