How do I link a sitemap page to an existing section?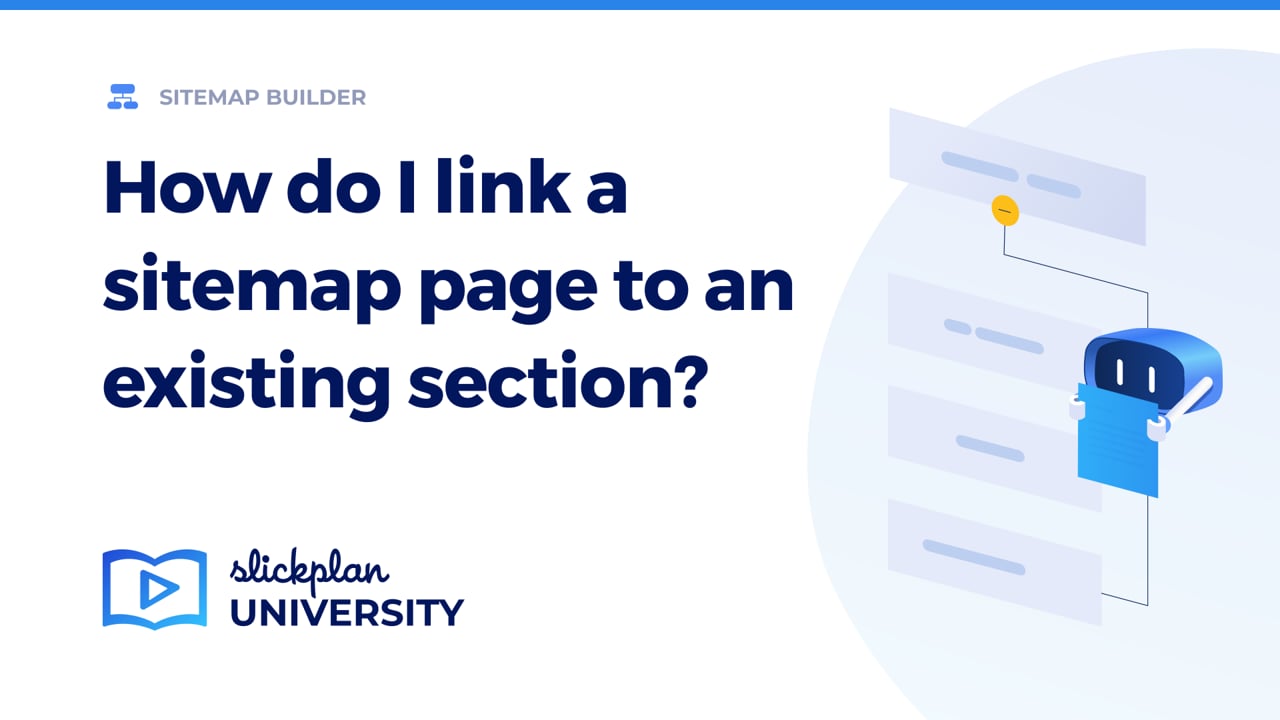 ---
Slickplan sitemap generator gives you different options when you work with sections, such as: link a section to an existing section, or clone a section.
Here are few simple steps on how to link a page to a section:
Select a page (we selected the Work History page) and open the three dot menu.

From the properties panel, select the Add Section option.

Select Link to existing section.
If your sitemap pages contain more than one section, you can select the one to link to. Click the dropdown and select a section (we selected the Portfolio Samples section).

Click Apply.

The subpages under the Portfolio Samples section are now part of the Work History section, i.e., they are linked. A sitemap page where a section is created will contain a linked section icon.