How to clone a sitemap page as a section?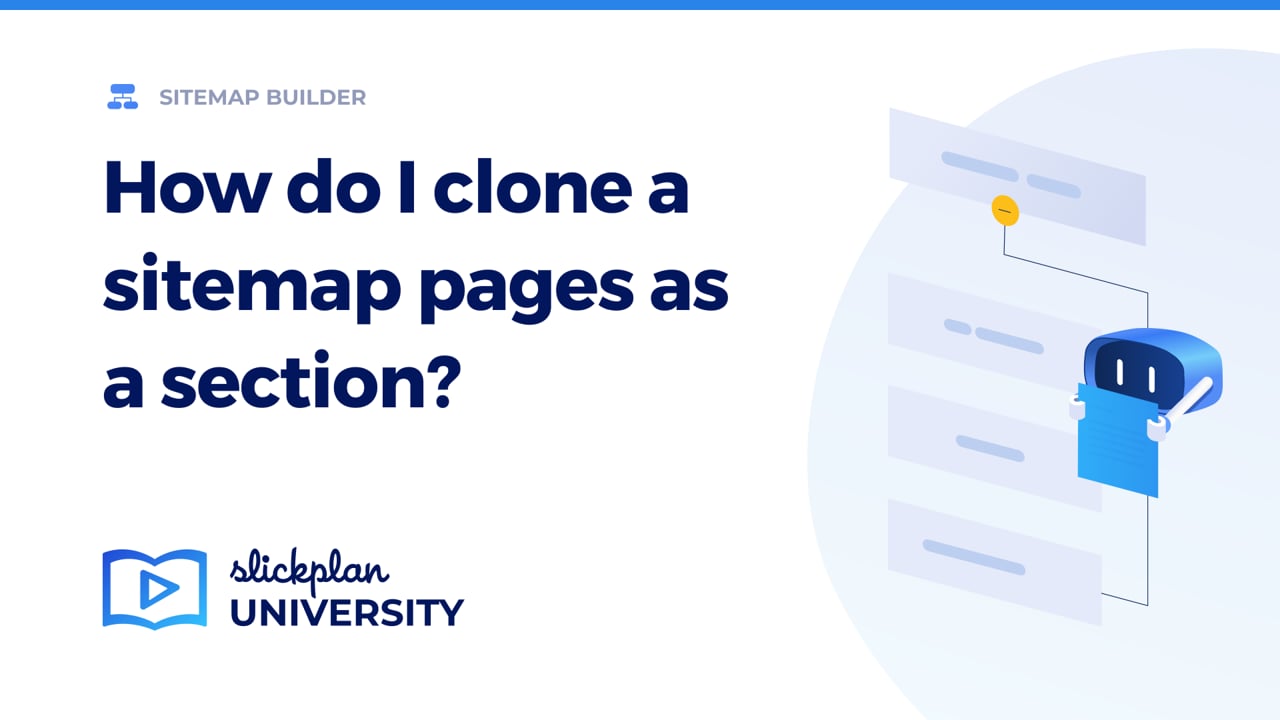 ---
To clone a sitemap page as a section:
Open the page properties panel, in the top right click on the Clone icon

Select the cloning option:

Selected page and child pages
Only selected page
Only child pages

Click the Parent Page dropdown list in order to select a page, or existing section where the cell should be cloned as a section.

Check the Clone into a section option at the bottom and additionally one of the optional methods to clone your sitemap page:

Page types
Links
Notes
Custom colors
Files
Contents
Diagrams

Click Clone.

Your sitemap page is now cloned under the Parent Page as a section. A blue icon will appear on the right of the Parent Page indicating that the cloned cell is now a section.
View Section Pages
Click the section icon on the right of the Parent Page to view the section.
The section will now be displayed and will contain:
You may add new pages or subpages to your cloned cell.
Another way to view your section:
Hover your mouse over the Parent Page and open the properties panel.
Click on the page name next to Page Section.