How do I add an upload block to a page?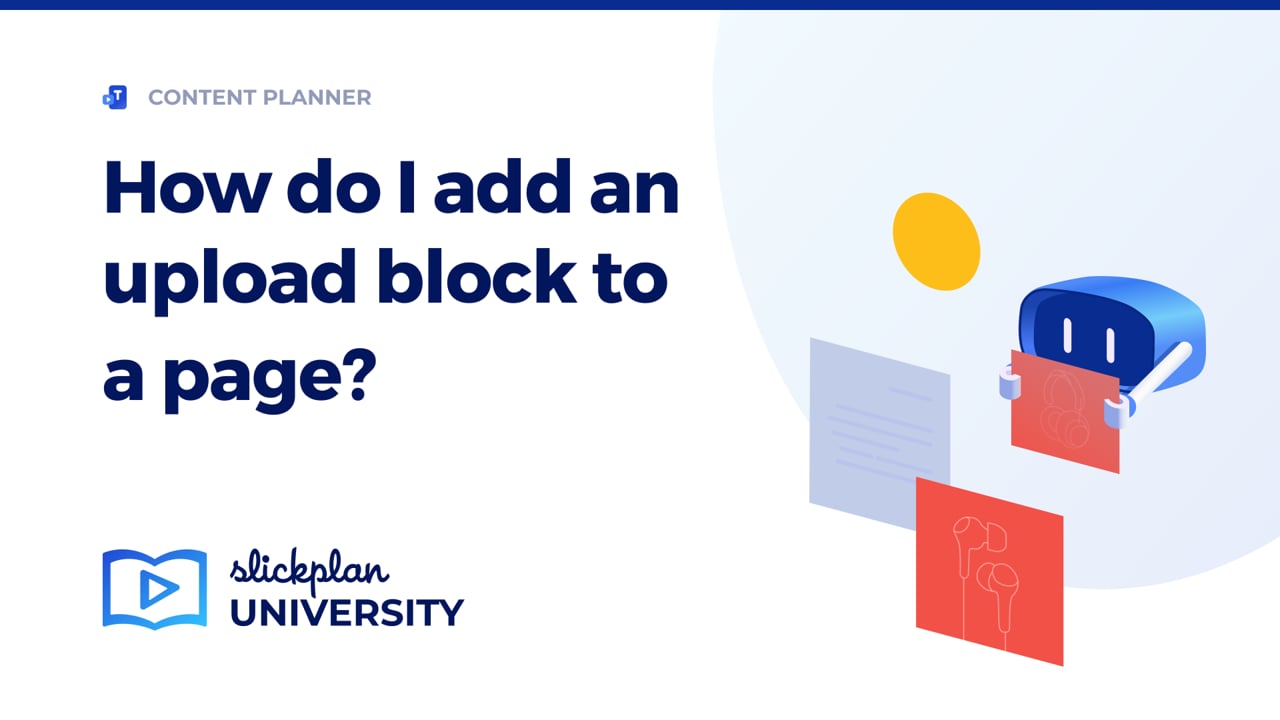 ---
You can upload various files (images, videos, documents) in a few ways directly to the page content.
To upload files:
Open the Content Planner from the navigation bar.
Find the desired page and click its name to open the content editor.
Click the Upload block from the side toolbar to add a new text block at the end of the page. You can also drag the button to the desired place if you have other existing blocks.

Drag & drop a file from your computer to the image block on the content editor.

Or:

Select a file manually from your computer.
Add a file from the sitemap file library.
Add a file URL

Additionally, you can leave a note at the bottom of the content block.
To upload multiple files to the block:
Hover over the three-dot menu on the content block.

Click on the Settings icon.
Toggle the Multiple upload switch to upload multiple files to one content block.

Check the Unlimited option to upload files without limit.

or, fixed limit to set the maximum number of uploaded files.

Additionally, from the File Type dropdown you can select file types that can be uploaded to the file block: all files, videos, or images only.

Changes will save automatically.
To see how your content is displayed, see the following article: Can I preview my page content after content is added?