How do I add multiple diagrams to a page?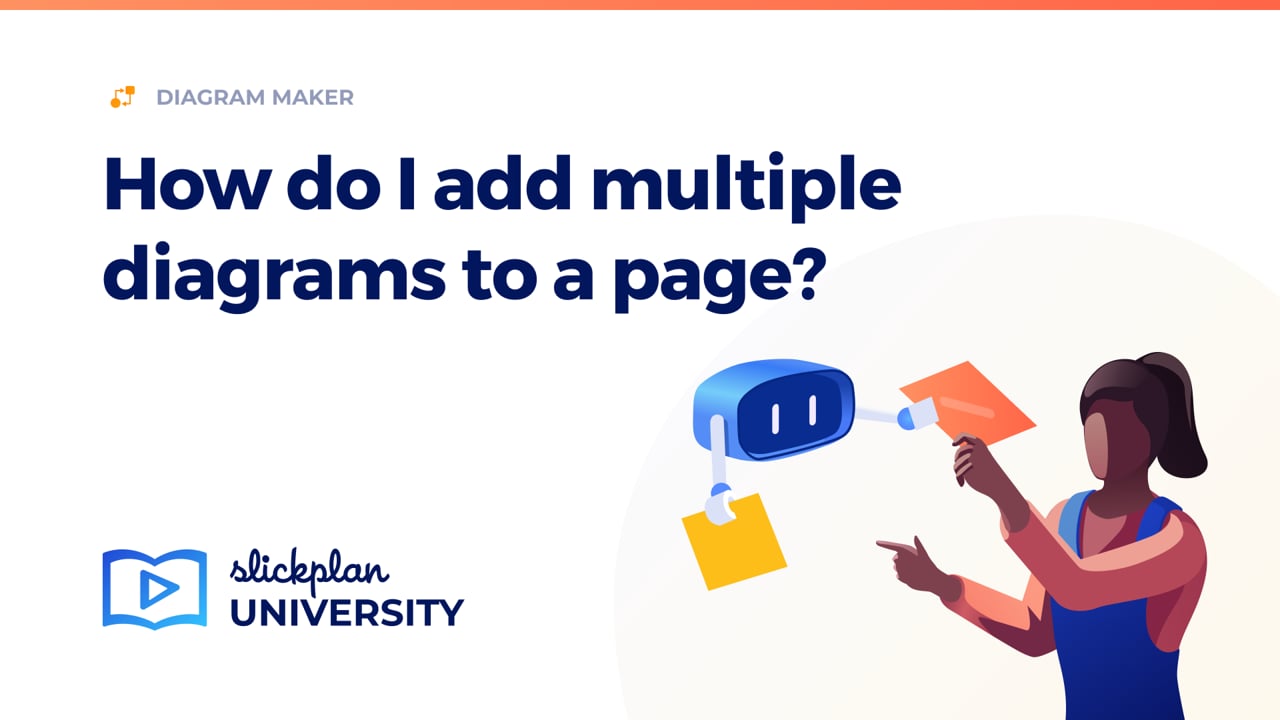 ---
The Slickplan diagramming feature gives you a chance to create multiple work areas in order to test a variety of scenarios, plan versions, or provide options.
To add multiple diagrams to a sitemap page, open the properties panel and click on the Add user flow diagram icon.

Enter a diagram name and click Apply.

The diagram name and link will be displayed in the properties panel with the other diagrams attached to the page – click on it to open the work area.