How can I see who are sitemap contributors?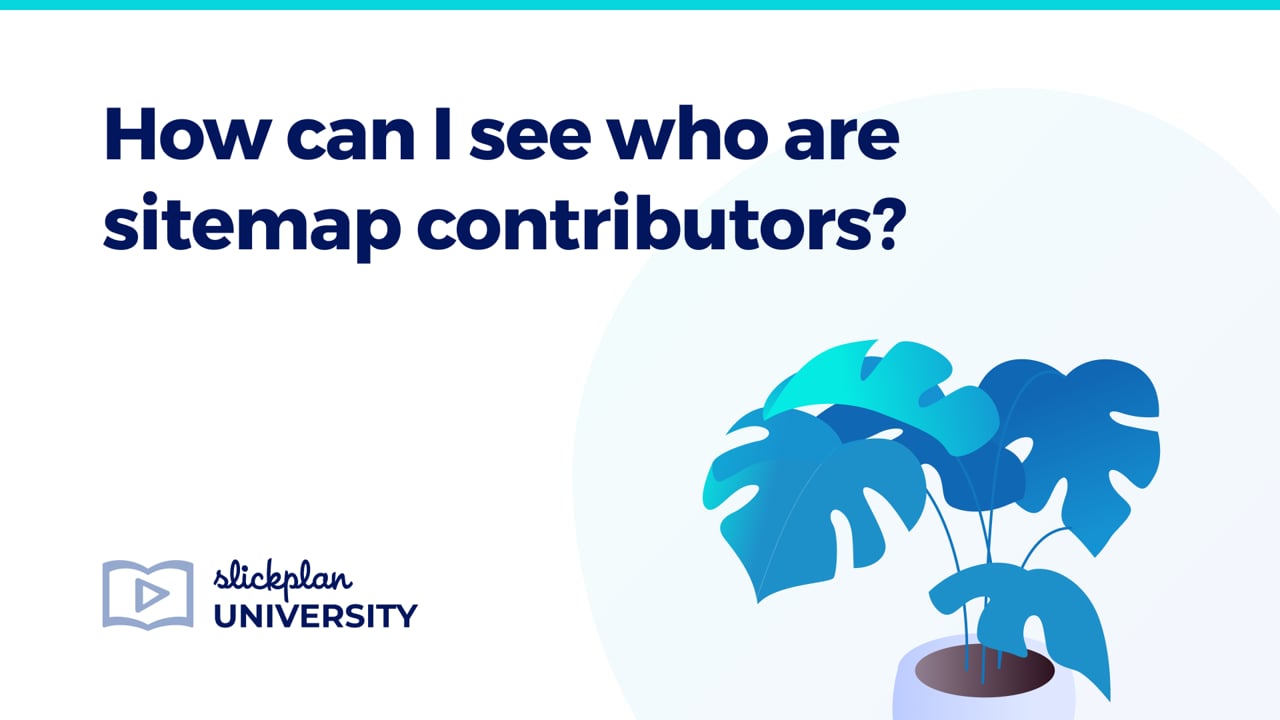 ---
In terms of user accounts, we have three user types:
Account owner
Administrator
Regular
Account owner can be responsible for approving the sitemap if there is no other person previously assigned with the approval permission. Only one person can be assigned to approve a sitemap.
Administrator is a contributor with administrator rights. They can edit all sitemaps, user details and account settings. Changing payment/plan settings and viewing invoice history permissions can be granted, as well. The administrator can lock or unlock all sitemaps and will see the Lock Sitemap option in the Slickplan File menu. An administrator can approve the sitemap if there's no approval person added to a project. Administrator account can't be set via Contributors dialog, only under Edit Users in Settings.
Regular contributors can be assigned to certain projects and additionally be granted rights to manage sitemaps, lock sitemaps, or be responsible for approval. See How to add editors & viewers?

Project managers have access to creating and managing content templates, assigning users to content pages, creating due dates and will be able to invite new project members.
The list of contributors can be seen in the dashboard on the project's row.
You can also view and edit the contributor list by opening a project, and navigating to the sitemap settings.
Here you can delete, add, or invite contributors. Additionally, you can grant them approving, or locking/unlocking project permissions.