How to create multiple versions of my sitemap?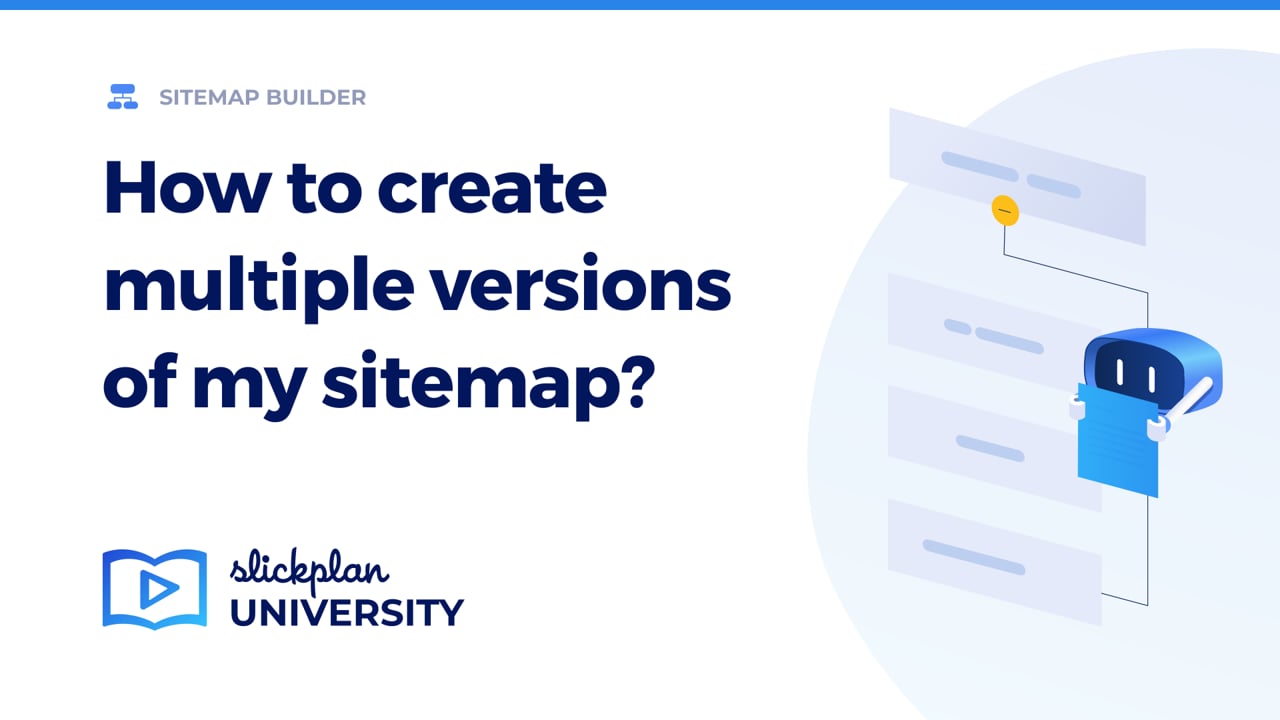 ---
Building a quality sitemap means there will always be some changes and updates. To help you be able to always track your changes and perform all the necessary improvements, you can create multiple versions of your sitemap.
To create multiple versions of your Slickplan sitemap:
Open a sitemap and hover over Save As in the upper right corner. Select New Version.

In the version field, you can enter a new version number; by default this field is pre-populated with the next highest version number.
Click the green checkmark.
Also, you can add a new version of your sitemap by hovering over the version number, next to your sitemap's name.