How to use real-time messaging (chat)?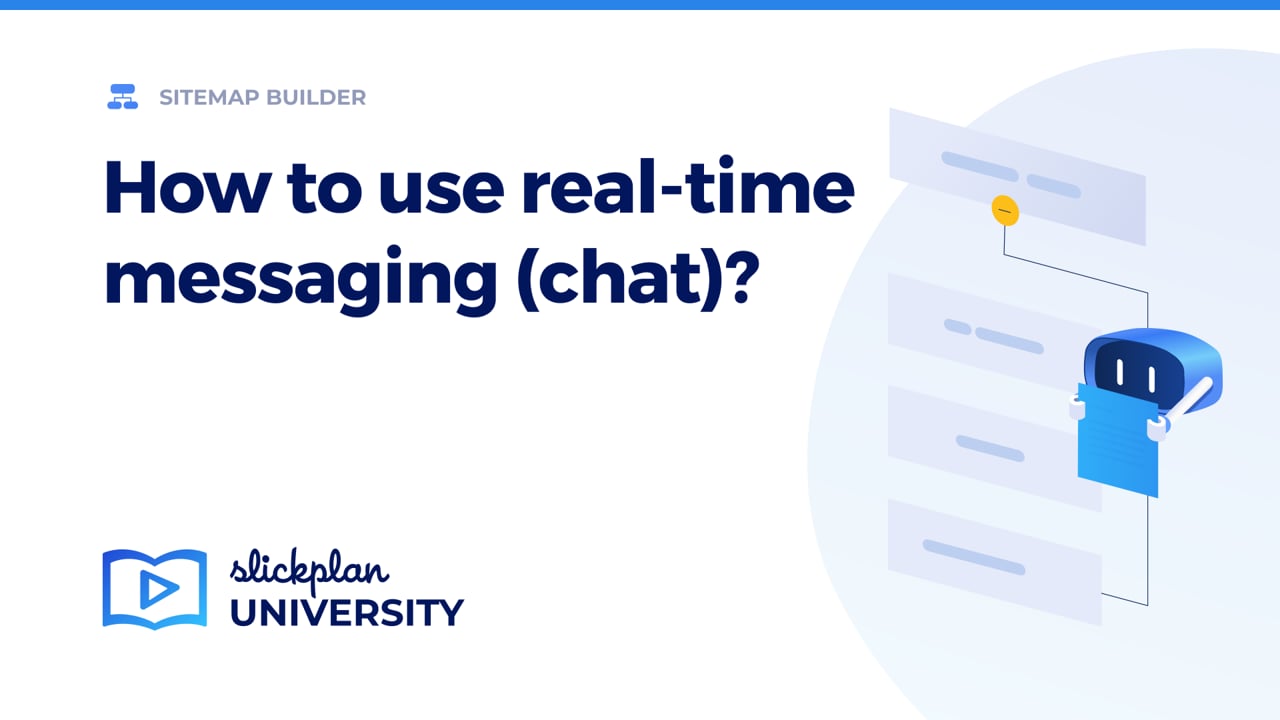 ---
Multiple users can view and edit a sitemap at the same time.
To chat with these users, click the small cloud icon near the user's initials. A chat window will popup on the left where you can chat in real-time.
When closing your chat window you can save the chat log for your records. Click Export in the modal window and your chat will be exported to an html file.
Users can also use the comment board while working to communicate ideas.