How do I add design mockups to my project?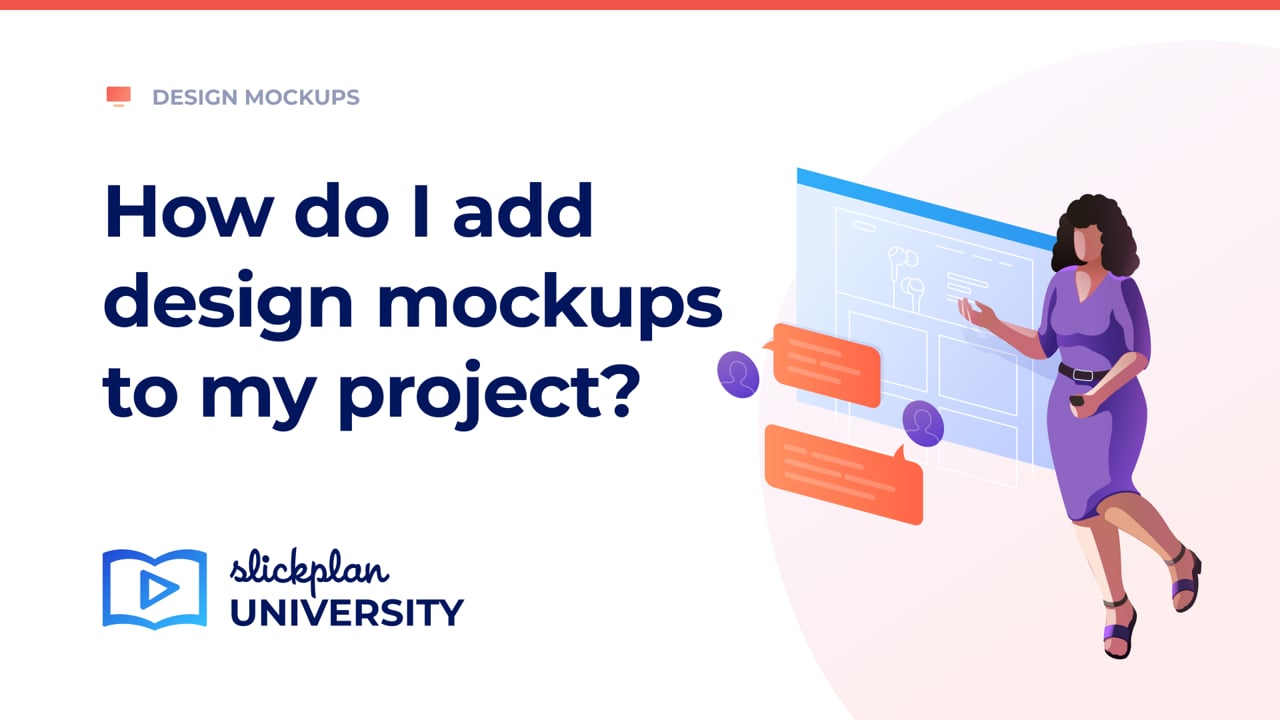 ---
To begin adding design mockups to your project, open Design Mockups from the navigation bar above the sitemap.

Click on Upload Mockups.

Select one of the following options:
Direct Sync (files from Figma)
File Library
Upload files from your computer (jpg, png, pdf, gif)
To upload files from the File Library:
Select the files by checking the boxes on each.

Confirm your selection by clicking on Add Files in the lower left hand corner.

Assign images to one or multiple pages. Assign a single image to a page by selecting the page from the dropdown list, or assign multiple images to a page by checking the boxes above the image previews and clicking Assign from the bottom bar.

Confirm by clicking the Done button on the right. Design mockups are now attached to the sitemap pages.
To upload files from your computer:
Click on Select Files, and from the modal window select your mockups, then hit Open.

You can also drag & drop files directly from your computer.

To assign mockups to pages, repeat steps 3 and 4 above.